On stage they're usually rivals, but in real life Jonas Kaufmann and Ludovic Tézier share a close friendship. After many live performances together these two extraordinary artists have recorded their first duet album: Insieme, meaning "together" in Italian, to be released October 7 on Sony Classical. Accompanied by the Orchestra dell'Accademia Nazionale di Santa Cecilia under Antonio Pappano, they present duets they've sung together on stage, plus works specially chosen for the album.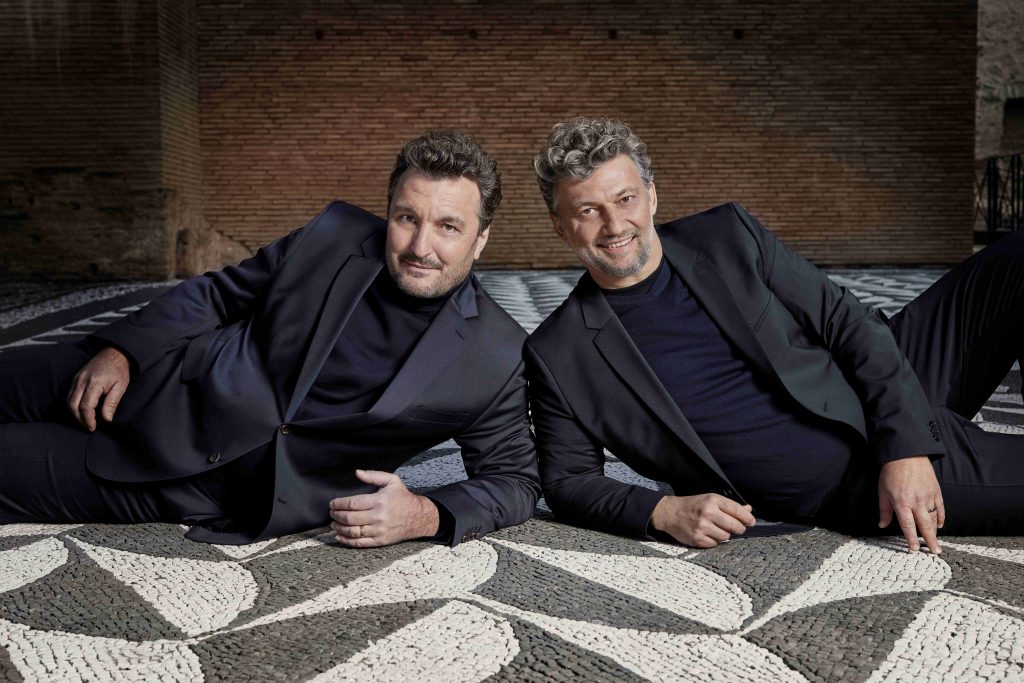 Since their first performance together in the 2010 Paris production of Werther, they've often appeared side-by-side in various stage productions. And as on the current recording, the works of Verdi have played a key role. When they appeared as rivals in La forza del destino for the first time, in Munich Opera's 2013 production, it was immediately obvious they'd each found their perfect sparring partner: "With Ludovic I can go full throttle", Kaufmann explains of his work with Tézier, "especially in our joint scenes in La forza del destino, which are like a wrestling match. I can't imagine doing those scenes with someone where I constantly have to hold myself back. With Ludo it's a terrific challenge every time, and I have to give everything I've got. Whenever I'm on stage with him, I feel I give a better performance."
Both Kaufmann and Tézier have already released solo albums with scenes from Verdi operas. In 2017 they appeared on stage in Paris with the original French version of Don Carlos. So it's only logical that the famous duet between Carlos and Rodrigue should find its way onto their duet album in this version. Here, for once, they're not perpetual adversaries, but true allies in one of opera's most celebrated male friendships.
In addition, they can be heard here in Otello for the first time together. At Kaufmann's 2017 Otello début at London's Royal Opera House, Tézier was actually scheduled to début alongside him as Jago, but unfortunately he had to cancel. Thus these recording sessions during the 2021 lockdown became their first joint Otello, even before Tézier "made good" with his Jago début at the Vienna State Opera. Their mutual respect is unbounded, and nowhere more so than in these extremely demanding roles. "To me, Jonas is the prototype of a modern singer", Tézier explains. "Not only because of his good looks and acting abilities. He can sing in any language and adapt his performances to any style. And he immerses himself completely in his characters. Those are qualities that keep opera alive." That Antonio Pappano – one of the most outstanding opera conductors of our time – is also on board leading the Orchestra dell'Accademia Nazionale di Santa Cecilia, is yet another stroke of good fortune for this recording.
Both singers can be heard here for the first time in the great duets from Verdi's Les Vêpres siciliennes, in its rarely performed French version. The duet from Ponchielli's La Gioconda, a masterpiece of verismo, is likewise a fully-fledged double début, soon to be followed by a joint performance of the complete opera. In contrast, both have sung Puccini's La Bohème on stage, but never together. Here they can be heard, likewise for the first time, in the duet from act 4.